Its been No Shave November and we are about to hit December, still no shave? Okay, how's that beard looking?
Only growing it is not enough. As a matter of fact, growing a beard without proper grooming defeats the whole idea of Beard Gang and that is why Beard Hair Oil is becoming pretty popular these days. These Oils really help the beard to grow well and smell good too. Therefore, if you are looking for an oil that can help your hair grow healthy, soft and smell great, you can be rest assured that Patooty's Coconut Oil is the best for you!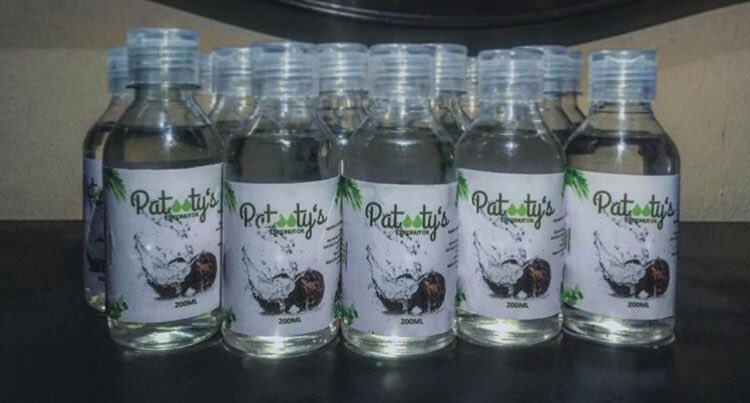 There is just this obsession with coconut oils. We can keep a jar in the kitchen, one in the bathroom, and one next to our bed. We can use it for toast in place of butter, it can replace our vegetable oil(helps with cholesterol). We can use it on our teeth to prevent tooth decay, and use it to cure persistent dry skin. It's like a one-for-all health care!
Patooty's is a producer of 100% Virgin Coconut Oil specially made for your skin, hair and dental health. This oil serves as a moisturizer that heals cracked and flaky skin (dry skin). This oil can also be used as a massage oil, hair moisturizer that cures dandruff, hair breakage and also, aids hair growth making it healthier, softer and adds more shine and glow to it.
Patooty's Coconut Oil is also proven to be useful for dental care as the application/usage attacks the harmful bacteria in your mouth leaving you with a healthier gum, whiter teeth and abates mouth odor. You can also substitute your vegetable oil with this pure coconut oil because it's healthier(boosts immune system and aids digestion). Consumption of the oil is advised for those that want to lose weight.
Patooty's Coconut Oil, an organic product high in Vitamin E has lots of benefits that you can also use it to improve the glow of your nails and improve its strength. General body rub of this product reduces stretch marks, delays wrinkles and skin sagging.
Patooty's also has a line of Shea Butter product that contains a mixture of three oils for triple action.
Patooty's Shea Butter has a large healing fraction in addition to a moisturizing fraction. The regular use of this natural cream can treat many skin problems including blemishes, boils, wrinkles, itching, sunburns, small skin wounds, eczema, skin allergies, insect bites, and other skin conditions. Patooty's Shea Butter can also be used for hair therapy too or mixed with the Coconut Oil for best result.
At this point, I am asking myself if there's anything Coconut Oil or Shea Butter can't do because it looks like Patooty's figured it all out and I'm enthusiastic for the result in next couple of weeks. Getting my glow and shine on!!
You can shop Patootys Products at affordable prices HERE or call/WhatsApp: 09097626686 (Nationwide Delivery).